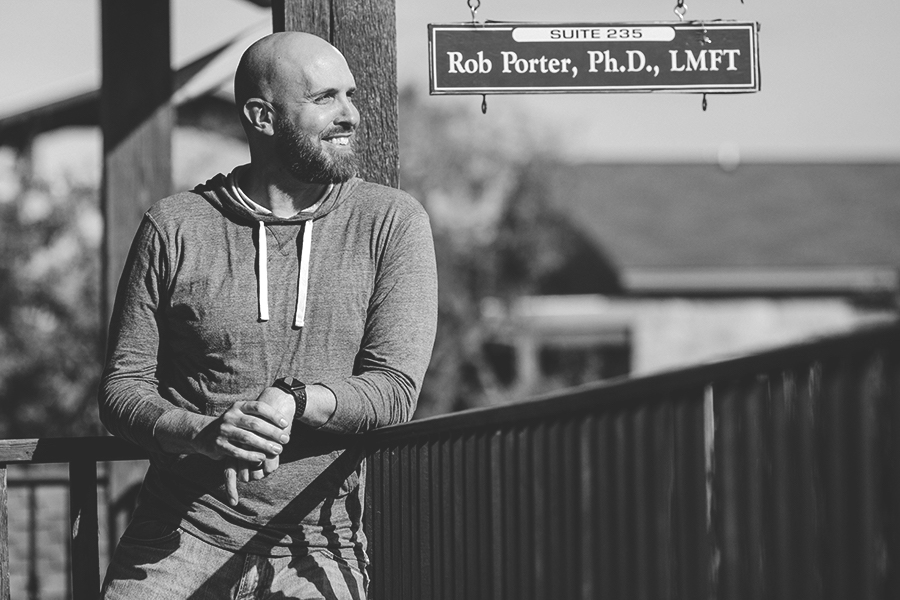 Rob Porter, PhD, LMFT-S
It's important for you to find a therapist that fits for you–someone with whom you feel comfortable being open and honest and working through challenging problems. I prioritize a good relationship with my clients. I believe in challenging my clients and expect them to challenge me. I believe emotional experiences are important in therapy and that humor is an essential tool to keep things in perspective and work through challenging moments.
I am a fully licensed, Ph.D. Marriage and Family Therapist. I received my bachelor's degree from Brigham Young University. I have a master's degree from Auburn University and a Ph.D. from Texas Tech University (both in Marriage and Family Therapy). I have experience working with individuals, families, and couples with specializations in areas, including: addictions, infidelity and trust, and couple interaction problems. I taught therapy theories and techniques as an adjunct faculty member in the Master of Arts in Counseling program at St. Edwards University in Austin, TX.
I don't have anything flowery or poetic to say about the therapy process, but I do believe it's a process. I prefer to speak in terms my clients can relate to, the language of everyday life, rather than therapist-speak. We're not going to center your chi or embark on a mythical journey of self-discovery; sometimes life's hard, relationships get rough, and you need someone to help you through it, or just provide a different perspective. It's my job to provide that different perspective and help you as you progress to a different place.
I was raised in Utah, Arizona, and Washington, spending my formative years in Kirkland, WA. I am a husband and father of 3 children. I am an avid runner, bike-rider, and movie-watcher. I am pretty sure Arrested Development is the greatest show ever on TV. Through personal and professional experiences, I've learned that there needs to be a balance between honesty, openness, compassion, and humor. I believe the right balance is what helps my clients improve their lives and relationships.
Fee: $200 / clinical hour (45-50 mins)
---
Contact Rob